North Side Christian Church 

           

                                 (Disciples of Christ)                                          
                      "An Oasis for the Spiritually Thirsty"
                               275 N 115th Street                                      

 
Join us at 10:00 AM
                     ALL are WELCOME – no matter where                                       you are on  your spiritual journey —                                    
North Side Christian Church (Disciples of Christ) is a safe place to

question,

examine, and study ones spiritual journey. All paths to the Source of Creation are welcome, celebrated, shared and included.  
 Services ON SITE are cancelled until further notice
   Rev. Susan will LIVE STREAM a truncated service on FACEBOOK on Sunday at
10am CST –
_________________________________________________________________________
WEDNESDAY NIGHT GATHERINGS
Cancelled until further notice
_______________________________________________
Information about COVID-19
CS 314937-H 03/06/2020                                                                                 Coronavirus disease 2019 (COVID-19)
What is coronavirus disease 2019?
Coronavirus disease 2019 (COVID-19) is a respiratory illness that can spread from person to person. The virus that causes COVID-19 is a novel coronavirus that was first identified during an investigation into an outbreak in Wuhan, China.
Can I get COVID-19?
Yes. COVID-19 is spreading from person to person in parts of the world. Risk of infection from the virus that causes COVID-19 is higher for people who are close contacts of someone known to have COVID-19, for example healthcare workers, or household members. Other people at higher risk for infection are those who live in or have recently been in an area with ongoing spread of COVID-19.
Learn more about places with ongoing spread at https://www.cdc.gov/coronavirus/2019-ncov/about/transmission.html#geographic.
The current list of global locations with cases of COVID-19is available on CDC's web page at https://www.cdc.gov/coronavirus/2019-ncov/locations-confirmed-cases.html.
How does COVID-19 spread?
The virus that causes COVID-19 probably emerged from an animal source, but is now spreading from person to person. The virus is thought to spread mainly between people who are in close contact with one another (within about 6 feet) through respiratory droplets produced when an infected person coughs or sneezes. It also may be possible that a person can get COVID-19 by touching a surface or object that has the virus on it and then touching their own mouth, nose, or possibly their eyes, but this is not thought to be the main way the virus spreads. Learn what is known about the spread of newly emerged coronaviruses at https://www.cdc.gov/coronavirus/2019-ncov/about/transmission.html.
What are the symptoms of COVID-19?
Patients with COVID-19 have had mild to severe respiratory illness with symptoms of:
fever
cough
shortness of breath
 
What are severe complications from this virus?
Some patients have pneumonia in both lungs, multi-organ failure and in some cases death.
People can help protect themselves from respiratory illness with everyday preventive actions.
Avoid close contact with people who are sick.
Avoid touching your eyes, nose, and mouth with unwashed hands.
Wash your hands often with soap and water for at least 20 seconds. Use an alcohol-based hand sanitizer that contains at least 60% alcohol if soap and water are not available.
 
If you are sick, to keep from spreading respiratory illness to others, you should
Stay home when you are sick.
Cover your cough or sneeze with a tissue, then throw the tissue in the trash.
Clean and disinfect frequently touched objects and surfaces.
 
What should I do if I recently traveled from an area with ongoing spread of COVID-19?
If you have traveled from an affected area, there may be restrictions on your movements for up to 2 weeks. If you develop symptoms during that period (fever, cough, trouble breathing), seek medical advice. Call the office of your health care provider before you go, and tell them about your travel and your symptoms. They will give you instructions on how to get care without exposing other people to your illness. While sick, avoid contact with people, don't go out and delay any travel to reduce the possibility of spreading illness to others.
Is there a vaccine?
There is currently no vaccine to protect against COVID-19. The best way to prevent infection is to take everyday preventive actions, like avoiding close contact with people who are sick and washing your hands often.
Is there a treatment?
There is no specific antiviral treatment for COVID-19.People with COVID-19 can seek medical care to help relieve symptoms.
For more information: www.cdc.gov/COVID19
____________________________________
BOOK STUDY –

Cancelled
Book Study will meet on Sundays – March 1,  8,  15,  22,  29   following Donut Fellowship.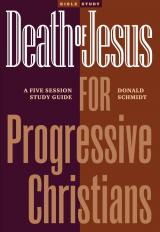 Book – "Death of Jesus: for Progressive Christians" by Donald Schmidt
Using MARK as a basis for the final week of Jesus' life, while weaving the other Gospel narratives together into an account of human tragedy and hope.
We will see how the different narratives trace the events of that final Holy Week
________________________________________________________________________
WE HAVE FOUR  NEW                                 STAINED GLASS PANELS  
________________________________________________
LENT
Lent is a solemn religious observance in the Christian liturgical calendar that begins on Ash Wednesday and ends approximately six weeks later on Holy Saturday, the day before Easter Sunday.
During Holy Week, there is a service on Thursday evening, Maundy Thursday, focusing on the Last Supper.  Good Friday is celebrated by many churches with a noon service.
---
Provides help to those in suicidal crisis or emotional distress.
Call 1-800-273-8255
Available 24 hours everyday
__________________________________________________________
"God is not a Christian, 
God is not a Jew, or a Muslim, or a Hindu,              or a Buddhist. All of those are human systems which human beings have created to try to help us walk into the mystery of God. I honor my tradition, I walk through          my tradition, but I don't think my tradition defines God, I think it only points me                  to God."
                                                                       Bishop John Shelby Spong
__________________________________________________________________________
1/28/2020
Original Blessing: A Primer in Creation Spirituality
In this book Matthew Fox lays out a whole new direction for Christianity—a direction that is in fact very ancient and very grounded in Jewish thinking (the fact that Jesus was a Jew is often neglected by Christian theology). Fox believes that the teaching of original sin—which Jesus never heard of (no Jew has) has served empire-builders very well but that original blessing—the awareness of the goodness of creation—must take precedence.  The implications are profound for psychological as well as sociological and ecological transformation.  Oppressed people everywhere will recognize the difference.  Fox lays out the ancient but often neglected (and sometimes condemned) creation spiritual tradition in Original Blessing.  The sacredness of creation and of our role in it is a starting point—what the mystical tradition calls the Via Positiva, the path of joy and delight, awe and gratitude.  The Via Negativa is the past of darkness and silence and also of suffering and of letting go and letting be.  The Via Creativa is the path of creativity.  And the Via Transformativa is the path of justice and compassion.  All four paths constitute an adult spiritual journey.  Each feeds the others.  Fox also lays out 27 themes that interweave among the Four Paths.  For Fox, all of us are mystics and all are prophets, and he shows the journey of both in this groundbreaking and revolutionary book that deliberately rejects the 3 paths of purgation, illumination and union that fail to put justice or creativity at the heart of the spiritual journey.  In this revolutionary work, Fox shows how Christianity once celebrated beauty, compassion, justice, and creativity and provided a path of ecstatic connection with all creation.
3/17/19
"God Can't"  Thomas Jay Oord
We ask heart-felt questions about God and suffering. Some "answers" they receive appeal to mystery: "God's ways are not our ways". Some answers say God allows evil for a greater purpose. Some say evil is God's punishment.
Not only do the usual answers fail, they don't support the truth God loves everyone all the time. God Can't gives a believable answer to why a good and powerful God doesn't prevent evil.
Author Thomas Jay Oord says God's love is inherently uncontrolling. God loves everyone and everything, so God can't control anyone or anything. This means God cannot prevent evil singlehandedly. God can't stop evildoers, whether human, animal, organism, or inanimate objects and forces.
In God Can't, Oord gives a plausible reason why some are healed but many others are not.
___________________________________________________
Mindful Christianity revels how mindfulness has manifested among Christians from the days of Jesus until now. It allures the reader to integrate it into every aspect of Christian living: prayer, worship, study, and service. And it shows how mindful Christian practice can lead to a humbler, kinder, livelier, more inclusive and common-sense form of the faith. It is structured for use as a program resource for churches, retreats, campus ministries, and other groups. Additional information can be found at MindfulChristianity.org
About the Author
Jim Burklo is the Associate Dean of Religious Life at the University of Southern California. He is a cofounder of Mindful.USC.edu – a campus-wide initiative that trains over 800 students and staff annually in mindfulness practice. An ordained United Church of Christ pastor, he is the author of five books and writes for ProgressiveChristianity,org, Progressive Christians Uniting, Huffington Post, and many other websites. His weekly blog, Musings, is read by progressive Christians globally.
"Saving Jesus From the Church"                                                                                     by Robin R. Meyers
The marriage of bad theology and hypocritical behavior by the church has eroded our spiritual lives.
Taking the best of biblical scholarship, Meyers recasts core Christian concepts in an effort to save Christianity from its obsession with personal salvation.
Not a plea to try something brand new, but rather the recovery of something very old, Saving Jesus from the Church shows us what it means to follow Jesus's teachings today. He eloquently points out that many of today's Christians are silent on matters about which Jesus spoke, whereas on matters about which he was silent, they condemn (p.177).
________________________
"No Ordinary Time: the Rise of Spiritual Intelligence and Evolutionary Creativity"                                                                             by Jan Phillips
Jan Phillips' Book of Hours is a tapestry of threads from the arts, science, sacred texts and her own mystical poetry. It is the story of one woman s journey from Catholicism to a new cosmology of global communion and co-creation. It is Rumi-meets-Teilhard, Catherine of Siena meets Dorothy Day a compelling illustration of how spiritual practice leads to heightened creativity leads to inspired evolutionary action. It s like being picked up by the shirtsleeves and carried to the mountaintop. It doesn t hurt but the view most certainly changes. A book to help you: * evolve yourself forward as a spiritual and creative agent of change * find out why you believe what you believe and update your mental software * expand your intuitive and creative bandwidth * discover meaningful ways to express your commitments * clarify the distinctions between spirituality and religion
___________________________
"Eternal Life: a New Vision"                                                                                  by John Shelby Spong
Drawing on a lifetime of wisdom, New York Times bestselling author and controversial religious leader John Shelby Spong continues to challenge traditional Christian theology in Eternal Life: A New Vision. In this remarkable spiritual autobiography about his lifelong struggle with the questions of God and death, he reveals how he ultimately came to believe in eternal life.
__________________________
"Understanding Your  Grief: Ten Essential Touchstones for Finding Hope and Healing  Your Heart.                                            by Dr. Alan Wolfelt                                                                                      
Explaining the important difference between grief and mourning, this book explores every mourner's need to acknowledge death and embrace the pain of loss. Also explored are the many factors that make each person's grief unique and the many normal thoughts and feelings mourners might have. Questions of spirituality and religion are addressed as well. The rights of mourners to be compassionate with themselves, to lean on others for help, and to trust in their ability to heal are upheld. Journaling sections encourage mourners to articulate their unique thoughts and feelings
COMMUNITY MINISTRY
 —Prescription Medicine Bottles
The Nebraska Humane Society needs used prescription medicine bottles for animal prescription medicines.
NSCC is collecting these bottles and Jeff said he would remove the labels. If we want to remove the labels ourselves, just immerse the bottles in hot/warm water for thirty minutes and peel the printed portion of the label away.                                                                                                                                                                         The paper/adhesive remaining will be covered with a new label at the Humane Society.
Minister – Rev.  E. Susan Ellis, M.Div.
Contact us at 402-451-1933 or
email us at revsusanellis555@gmail.com  
*Check us out on FACEBOOK